A route into the training for qualified psychoanalytic psychotherapists leading to qualification as a psychoanalyst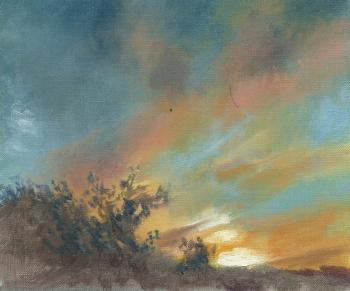 The New Entry Scheme provides a route into training with the British Psychoanalytical Society for qualified BPC psychoanalytic psychotherapists who have completed a Freudian training. They will normally have undertaken five years of four- five times a week personal psychoanalysis with a BPAS registered psychoanalyst. They must be interested in and committed to working intensively with their patients. On completing the scheme, candidates are elected to full membership of the British Psychoanalytical Society, and can then use the title, 'Member of the Institute of Psychoanalysis' (M. Inst. Psychoanal.).
There are two levels of entry into the scheme: the first allows entry to seminars alongside candidates in the later stages of the main Institute training; the second, known as the New Entry Affiliate Scheme, consists of a clinical seminar series through which the affiliates are helped to develop their clinical skills to the stage where they can move on to the full NES.
The NES
We normally require applicants to the NES to have a minimum of four years' postgraduate experience, including supervised work with patients in four- or five-times-a-week psychoanalysis, and to have two patients currently in analysis. NES candidates are supervised by Training Psychoanalysts on both of their patients and have ten monthly consultations on one. NES entrants also attend weekly clinical seminars and some theoretical seminars with candidates on the Institute's main training course. Entrants on the NES can qualify within two years of starting seminars, though for some people the process will be longer.
For more details please click here.
The New Entry Affiliate Scheme
The Affiliate scheme provides clinical seminars to applicants of normally three years' postgraduate experience, who may not have two patients in psychoanalysis and may not have had sufficient supervision. Seminars take place three per day, on three Saturdays per term. The seminar course provides support in identifying suitable patients to take into analysis – whether that be by increasing the frequency of sessions with current patients, or by taking on new analytic patients following consultations. Affiliates will then be supported in their psychoanalytic work with these patients. Affiliation is normally for a maximum of four years.
For more details please click here.
 
New Developments: NES Scotland and North of England Affiliate
The New Entry Scheme Committee recognise that a number of committed psychoanalytic psychotherapists in Scotland and the far North of England, who might be interested in joining the New Entry Scheme route into training with the Institute of Psychoanalysis, will not be able to do so as they do not meet the required criteria. For a variety of reasons including commitment to public sector work, they have not developed the intensive work needed to have 2 existing patients already in 4/5x a week analysis in order to join NES. In some cases they may also not have had the requisite 4/5 x a week analysis with a BPAS analyst on their previous training, thus making them ineligible for the current NES Affiliate Scheme.
With this group of BPC registered Psychoanalytic psychotherapists in mind, the NES committee is offering a Scheme entailing a programme of clinical seminars with the purpose of eventually enabling them to join the New Entry Scheme route into training with the Institute of Psychoanalysis. The course of seminars is designed to enable successful applicants to attain the breath and depth of clinical experience necessary for being considered for entry to NES and help them establish the necessary intensive cases. For those who did not have an analysis with a BPAS member in their previous training, there would be the possibility of having an analysis alongside starting on SNAS for at least four years and until they are qualified members of BPAS.
For more details please click here.
Graduates of the NIASP Training
The Northern Ireland Association for the Study of Psychoanalysis (NIASP) and the Institute have recently formed a link, by which graduates of the NIASP training are able to join the New Entry Affiliate Scheme under a special arrangement. To find out more, please get in touch with Katerina Tsami-Cole using the contact details below.
For more information, please contact Katerina Tsami-Cole:
Tel: +44 (0)20 7563 5011
Email: katerina.tsami-cole@iopa.org.uk