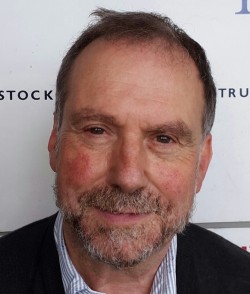 David Bell (born 1950) has made contributions to psychoanalysis which combine depth and range.
In demand internationally as a speaker and teacher, he lectures and publishes on psychoanalytic theory and technique and on the relationship between psychoanalysis and literature, philosophy and politics. As a health service psychiatrist he fights for the survival of the psychoanalytic perspective in the public sector, and regularly teaches and inspires younger generations of colleagues across many disciplines. He has a talent for articulating complex ideas in a calm and convincing way in media interviews.
Career
A training analyst of the British Psychoanalytical Society who served as its President from 2010 to 2012, Bell is a Consultant Psychiatrist in the Adult Department at the Tavistock and Portman NHS Foundation Trust, where he was Director of Postgraduate Training for many years and leads a specialist service (the Fitzjohns Unit) for the treatment of patients with enduring and complex problems. He was the 2012-13 Professorial Fellow at Birkbeck College and is an Honorary Senior Lecturer at University College London
Contributions to psychoanalytic theory
Working in the tradition of Freud, Klein and Bion, Bell has published numerous papers and book chapters, and has made significant contributions to the explication and development of psychoanalytic theory. He has for example written on hysteria (1992), on projective identification (2001), on paranoia (2003), on the concept of the death drive (2015) and, together with Hanna Segal, on narcissism (1991). He has been deeply influenced by the work of Hanna Segal, and edited a two-volume Festschrift celebrating her work: Reason and Passion (1997) and Psychoanalysis and Culture (1999), contributing to both volumes extensive introductory essays (one further developed and published following Segal's death (Bell 2015)).
Psychoanalysis and society
Like Segal (1987), he has an abiding commitment to the political 'Left' and is convinced that psychoanalysts should not stay silent in the face of serious political and social oppression and denial. His paper 'Primitive Mind of State' (Bell 1996), a psychoanalytic critique of the marketisation of the public sector, has been very influential. More recently he has written on the deterioration in the care of the mentally ill.
He is particularly concerned with the way need and vulnerability can become an object of institutionalised contempt, for example in the current discourse of 'strivers versus scroungers'. In a similar way, Bell is concerned about the way we may be encouraged to deny and project our own hate and destructiveness into 'out' groups such as asylum seekers - Bell is a leading psychiatric expert on asylum and immigration.
Philosophy and literature
The founder of a longstanding discussion group between philosophers and psychoanalysts, Bell (2009) eschews the relativism of a postmodernist approach, firmly locating psychoanalysis as a discipline that pursues realism and psychic truthfulness. He is respectful of the contribution of other disciplines to a deep understanding of the mind, and, for example, particularly admires the work of the philosophers Richard Wollheim and Hannah Arendt (1963).
Bell's engagements with literature include his papers on Denis Potter's 'Singing Detective' (Bell 1999) and Wilde's 'Dorian Gray' (Bell 2006), in each case adding psychoanalytic insight to the author's illustration of the character's struggle with mental paralysis and retreat from reality. He has also made numerous contributions to psychoanalytic scholarship in Shakespeare (in a series at the Institute of Contemporary Arts (ICA) in London) and in a number of conference papers. His discussion of Othellowith Simon Russell Beale and Terry Hands is now available as a DVD, 'Iago on the Couch'.
Jane Milton, 2016 - published with permission from the Melanie Klein Trust
Key publications
1992 Bell, D. 'Hysteria - Contemporary Kleinian Perspective'. British Journal of Psychotherapy. 9: 169-180.
1996 Bell, D. 'Primitive Mind of State'. Psychoanalytic Psychotherapy. 10: 45-57.
1997 Bell, D. (ed.) Reason and Passion: A Celebration of the Work of Hanna Segal. London: Duckworth.
1999 Bell, D. (ed.) Psychoanalysis and Culture: A Kleinian Perspective. London: Duckworth.
1999 Bell, D. 'The Singing Detective: A Place in Mind'. In Psychoanalysis and Culture (above).
2001 Bell, D. 'Projective Identification'. In Bronstein, C. (ed.) Kleinian Theory: A Contemporary Perspective. Wiley.
2003. Bell, D. Paranoia. (Ideas in Psychoanalysis). Icon Books.
2006 Bell, D. 'Existence in Time: Development or Catastrophe'. Psychoanalytic Quarterly. 75: 783-805.
2009 Bell, D. 'Is Truth an Illusion? Psychoanalysis and Postmodernism'. International Journal of Psychoanalysis. 90: 331-345.
2005 Belll, D. 'Reason and Passion: A Tribute to Hanna Segal'. International Journal of Psychoanalysis. 96: 177-200.
2015 Bell, D. 'The Death Drive: Phenomenological Perspectives in Contemporary Kleinian Theory'.International Journal of Psychoanalysis. 96: 411-423.
1991 Segal, H. and Bell, D. (1991) 'The Theory of Narcissism in the Work of Freud and Klein'. In Sandler et al Freud's 'On Narcissism: An Introduction. New Haven and London: Yale.
References
Arendt, H. (1963,1968) Eichmann in Jerusalem: A Report on the Banality of Evil. Revised edition. New York: Viking 1968.
Segal, H. (1987) 'Silence is the Real Crime'. International Review of Psychoanalysis. 14: 3-12.
David Bell lectures on our online Introductory Lectures course.