The British Psychoanalytical Society:  the oldest psychoanalytic organisation in the UK.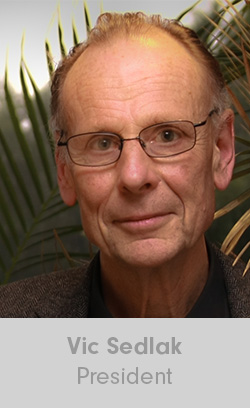 The British Psychoanalytical Society was founded in 1913. With around 500 members, we are a UK wide and international community of professionals, dedicated to helping people enhance their lives through an intensive talking therapy, psychoanalysis. The Institute of Psychoanalysis is the outward face and training body of the British Psychoanalytical Society. 
A rich history of psychoanalytic thinkers and pioneers 
Our alumni include some of the most important figures in the history of psychoanalysis, including Michael Balint, Wilfred Bion, John Bowlby, Anna Freud, Melanie Klein , Joseph Sandler, Hannah Segal and  Donald Winnicott. And we continue to have as members world renowned psychoanalysts at the forefront of psychoanalytic practice.
Some of our members were responsible for setting up and developing psychoanalytically informed centers of excellence in the National Health Services, such as the Tavistock Clinic, The Portman Clinic and the Maudsley Hospital where we continue to train, teach and supervise. Others hold leading roles within our main Universities.
Our members represent a diverse range of countries and cultures, and are able to provide psychoanalytic treatment in many different languages.
Through the Institute of Psychoanalysis, our training body, we aim for the highest standards of excellence. All our members go through a training process that is highly respected for its rigour, and recognised by the International Psychoanalytical Association (IPA), most of our members are also registrants of the British Psychoanalytic Council (BPC).
We warmly welcome you to our many public events, lectures and conferences, so you can get a first hand insight into the work we do.
Getting help through the Institute
If you are feeling anxious, depressed or uncertain about the direction your life is taking, speaking to a psychoanalyst is one of the options you might like to consider. If that is the case, you can use our find an analyst search tool to find an Institute-trained analyst near you.
Alternatively, the Institute is home to two clinics, the London Clinic of Psychoanalysis and Clinical Services North, where you can arrange an initial consultation to see if this type of treatment is suited to you. The Clinical Services also offer treatment on a low-fee basis to a limited number of patients.
Why should I choose an Institute-trained psychoanalyst?
The decision to have an analysis isn't one to be taken lightly, and you need to make sure you're working with someone who has the highest professional standards and qualifications. Our training is recognised by the International Psychoanalytic Association, the regulatory body for psychoanalysis internationally.
We are highly selective about the people we train, and our analysts are respected throughout the world.
A list of all members of the British Psychoanalytical Society is available here. You may want to consult this list to make sure that a practitioner describing themselves as a psychoanalyst is in fact qualified genuinely to practise this intensive form of treatment (and is registered with the IPA).
Psychoanalysis today
If you are new to psychoanalysis, you might be surprised by how widespread the influence of psychoanalytic ideas is. While getting full psychoanalysis on the NHS is not possible, less intensive forms of psychoanalytic treatment are often available, and many Institute-trained professionals work at NHS hospitals.
Psychoanalysts work with people from all walks of life, helping them to make meaningful changes – often finding greater authenticity, fulfilment and creativity in their day-to-day lives. New outcome studies have recently emerged confirming the long-term effectiveness of this treatment. 
Outside mental health, the core understandings of psychoanalysis are being explored in areas throughout society – from culture to forensics, criminology, climate change, politics, finance, neuroscience and more. We aim to promote as much dialogue with other professions as possible, in order to explore new ways that psychoanalytic ideas can shed light on our lives.
Curious to learn more? Join us for an event.
We warmly invite you to take a look at the range of events and conferences we organise throughout the year.
There's an event to suit every level of experience, and whether making your first step on the journey through psychoanalysis or just joining us for a stimulating evening, we always look forward to welcoming you through our doors.
Click here for our events page.
Learning from afar
We offer online courses to suit a range of learning levels, along with recordings of past events. You can find out more information here. 
If you're interested in finding out more about any of our events and courses please sign up to our mailing list and we'll send you regular updates about our activities.