​Requires some clinical experience.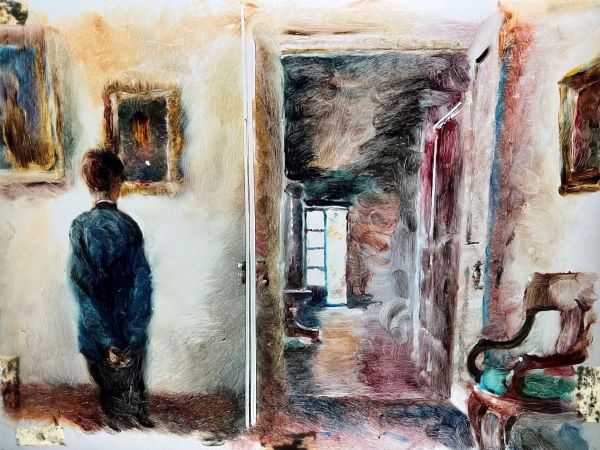 Our Post Foundation Course is suitable for those who have already attended the Foundation Course and who wish to continue with more clinical seminars. However, it is also open to psychiatrists, psychologists, psychotherapists, counsellors and other mental health professionals who have not previously attended the Foundation Course but who may have attended similar courses at other institutions.
The Post Foundation Course is run in person at the Institute's premises at Byron House and also at 10 Windsor Walk, as well as online for students outside London.  It consists of clinical seminars, accompanying reading and group discussions of key papers. You will join a seminar group and remain with the same group for the year.  The seminars are led by senior analysts and take place every Tuesday evening between 8.15pm and10.15pm.
Each half-term of seminars is led by a different analyst and covers a different key Psychoanalytical topic. The seminars give participants an excellent opportunity to present their clinical work, which can then be thought about analytically by their group.  Topics covered in the past have included: Assessment, Acting out, Narcissism, Depression, Projective identification, Defences, Donald Winnicott, Wilfred Bion, Endings, and many more. The academic programme is spread over two years in a rolling format and students can attend one or both years.
The Co-Chairs of the Post Foundation Course are Dr Sergei Grachev and Mr Alex Read. Applicants will be invited to attend an interview with one of them to assess course suitability. Questions about the course can also be raised at the interview.
The annual course fee is £1,025 for the academic year 2024/25. This includes access to Pep-Web, the Psychoanalytic Electronic Publishing Website www.pep-web.org and digital subscription to the International Journal of Psychoanalysis. An additional non-refundable £50 application fee is also payable. The course fee itself can be paid in two instalments - the first instalment of £600 is due before the course starts; and the last instalment of £425 is due in December.
You can now submit an application form for the academic year 2024/25. You will then be contacted by the administrator about arranging an interview.  The deadline for applications for that year is 31 August 2024 but earlier applications are encouraged.
To ask any questions, please email Katerina Tsami-Cole: katerina.tsami-cole@iopa.org.uk.