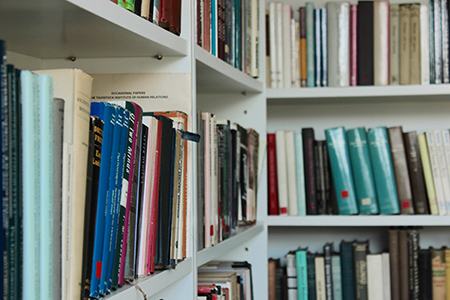 All users will have access to the main collection of English language books on the open shelves. These books are arranged in alphabetical order by author/editor and are clearly labelled as lending or reference-only copies (see Library Lending Policy).
The Library has a collection of Off-Prints donated by previous Society Members of papers they have written. These are bound, kept adjacent to the main book collection and indexed in the main card catalogue.
To access the full online Library catalogue please click here.