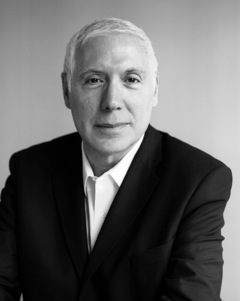 In 2013, Stephen Grosz published his first book, The Examined Life, a collection of psychoanalytic insights gathered over twenty-five years of clinical work. The book was met with acclaim on both sides of the Atlantic. Writing in the New York Times, Michiko Kakutani said, 'The Examined Life … shares the best literary qualities of Freud's most persuasive work. It is … an insightful and beautifully written book … a series of slim, piercing chapters that read like a combination of Chekhov and Oliver Sacks.' Alexander Linklater, in the Observer wrote that Grosz's case histories, 'are shaped like short stories, but true and moving in ways that fiction cannot be. […] Gradually accumulating through his book, Grosz provides, not a definition, but an enactment of the purpose of psychoanalysis, which is both modest and profound.' An international bestseller, The Examined Life has been translated into over thirty languages, read on radio, and adapted for stage.
Grosz conceptualises psychoanalysis as a process in which a patient tells and re-tells a story about his or her life, and works with a psychoanalyst to change that story where it has become a trap – 'When we cannot find a way to tell our story, our story tells us.' His alertness to the central place of narrative in psychoanalysis links him to its origins in the work of Sigmund Freud. Indeed, Grosz was initially gripped, not only by Freud's model of the mind, but also his storytelling. In deploying a narrative, rather than a theoretical argument, to communicate the understanding he has gathered in his clinical work, he aims to offer both fellow clinicians a way of thinking about similar situations with their patients, and lay-readers a sense of the delicate, difficult, creative work of psychoanalysis.
For ten years, between 1999 and 2009, Grosz taught 'The Case History' seminar course on the MSc in Theoretical Psychoanalytic Studies at University College London, in which he encouraged students to explore what case histories are for, and the issues involved in writing them. The 'Case History' seminars were characteristic of Grosz' approach, in that they focused on clinical papers alongside literature, philosophy and literary theory.
From 2011 to 2013, Grosz wrote a monthly column for the Financial Times Weekend Magazine, in which he reflected upon his work as a psychoanalyst. The articles were written in his typical style: fluent, clear prose conveying his experiences of emotional life: his own and that of patients. His short articles expressed the sometimes strange, sometimes painful, often moving experiences he has met with both in his personal life and in the consulting room.
Born in Indiana in 1952, Grosz studied Politics and Psychology at the University of California, Berkeley. He later studied Philosophy, Politics and Economics at the University of Oxford, where he was also President of the Oxford University Psychoanalytical Society.
Grosz first had psychoanalysis in the United States, then later began his training analysis in London with Amadeo Limentani. His clinical approach has also been shaped by his engagement with – amongst others – Hanna Segal, Ignês Sodré, and Anne-Marie Sandler. He is a training and supervising analyst in the British Psychoanalytical Society.
About one aspect of psychoanalytic work Grosz is certain: the psychoanalyst is not an all-knowing sage imparting wisdom to a patient over a course of sessions. Indeed, far from psychoanalysts knowing the answers to their patients' problems, he sees the psychoanalytic process as an experience of 'not knowing together'. In his writing he frequently points to the humility and vulnerability at the heart of analytic work – for both patient and analyst – which, if authentic, can make no claims to certainty. In making interpretations, Grosz the clinician and Grosz the writer meet, both keenly aware that timing, tone of voice, phrasing, all contribute to the way a story is told, and understood.
Eleanor Sawbridge Burton 2017
Key publications
2013 Grosz, S. The Examined Life. Vintage.
Photograph: Bettina von Zwehl