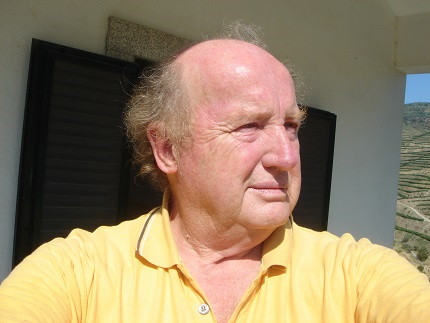 Neville Symington (1937-2019) was a psychoanalyst and Fellow of the British Psychoanalytical Society (BPAS). He trained in the Institute of Psychoanalysis (IoPA) and worked in the Adult Department of the Tavistock Clinic from 1977 until 1985, when he emigrated to Sydney, Australia. Between 1999 and 2002 he was president of the Australian Psychoanalytic Society and, in 2007, set up a clinical organization called Psychotherapy with Psychotic Patients (PPP). He wrote twelve books and many clinical papers and, in 2013, won the Sigourney Award, which recognises contributions to the advancement of psychoanalysis. He also taught around the world for many years, including in the USA, Denmark, Israel, India and Poland. He found teaching immensely enjoyable, and also very useful as a way of clarifying, developing and refining his ideas.
Symington was born in Portugal to British parents, part of a large Catholic family. He moved to England to study philosophy and theology before training in the priesthood. He worked for several years as a priest in East London and, though he grew to love his local community and learned a great deal, over time he lost his faith in the doctrines of the Catholic Church and decided to leave the priesthood. This break led to a deep crisis, and it was during this difficult period that he sought psychoanalytic treatment. While studying for a degree in psychology, he went into analysis with John Klauber, an Independent analyst in the BPAS. Around this time Symington realised that he wanted to train as an analyst himself. He would later make use of the community work skills he had developed as a priest when he worked at Grendon prison, as part of his psychoanalytic training. At that time a psychiatric prison, it made use of therapeutic methods to work with patients who had committed violent or antisocial crimes.
Symington trained with the Independent Group in the IoPA but was supervised by Kleinian analysts Herbert Rosenfeld and Hanna Segal, and from early on was highly influenced by Melanie Klein's theories. He also found very useful concepts and approaches in the work of thinkers as varied as D. W. Winnicott, Wilfred Bion, Michael Balint, Marion Milner and Frances Tustin, among numerous others. In his writing he was engaged in an ongoing dialogue with the foundational theories of Sigmund Freud, and he returned to Freud again and again, finding new insights and shades of meaning with each rereading. Early analysts such as Sándor Ferenczi and Karl Abraham also aided his theoretical and clinical development throughout his career. Above all, Symington believed in the necessity of revisiting ideas – his own and those of others – in order to keep developing and testing them, that they might be as clinically effective as possible.
He also wrote collaboratively, working with his wife Joan to produce, The Clinical Thinking of Wilfred Bion (1996). A lucid account of Bion's theory, it remains a highly valuable resource for readers trying to understand the potent but challenging ideas of an analyst the authors call, 'the deepest thinker within psychoanalysis'. Symington attended Bion's lectures in London in the 1970s and was supervised by him at one stage during his training. He worked extensively with psychotic and profoundly disturbed patients, and found Bion's thinking very useful in these clinical encounters.
A number of thinkers and writers outside psychoanalysis also contributed to his thinking, including Leo Tolstoy, whose novel Anna Karenina he drew on extensively in his book, Narcissism: A New Theory (1993), and George Eliot, whose Middlemarch he cites in several places. Symington's view of mental life was shaped significantly by several philosophers, including twentieth-century thinkers Isaiah Berlin, Martin Buber and John Macmurray, and Counter-Enlightenment philosopher Giambattista Vico. Familiar with religious thought from his first degree and his Catholic training, he also learned a great deal from theological and spiritual writers ancient and modern, and from both Eastern and Western traditions. Symington considered Socrates one of the most important philosophers in history, above all for his dialectical and dialogic approach to the pursuit of truth.
A major thread through Symington's work was his exploration of narcissism, an aspect of the mind that he has come to identify as a central cause of mental illness. He came to write his major work on the subject, Narcissism: A New Theory, after deciding that he needed to explore the subject in a deeper and more sustained way than he had before. He spent twenty minutes a day, for several months, thinking about this essential yet elusive area of psychoanalytic theory. The notes he compiled later developed into lectures and, finally, into his book. He said that this investigation of narcissism's nature and role in mental life, 'altered radically' his understanding of psychoanalysis.
Symington's writing expressed at once a bold creativity and an awareness of the incompleteness of any single theory; it is alert to detail and nuance, while also plain-speaking. Throughout his published work he stressed the importance, as an analyst, of treating each patient as an individual, and of resisting the urge to fit his or her problems too neatly into a particular theoretical formulation. His written style was marked by a certain honesty and frankness; for example, in Narcissism, he explained that, even as an experienced analyst he 'did not know what narcissism was'. In keeping with this attitude, he believed it is important to convey ideas in ordinary, everyday language, and his explorations of often highly complex ideas possess a fluent, narrative quality that make them compelling to read. This effort to communicate simply applied in his clinical work too: he thought that analysts should speak to patients without recourse to specialised terminology. It is, in part, due to this attempt to articulate his thoughts clearly and simply, that Symington's books have been so widely read by analysts and clinicians, as well as by readers beyond the psychoanalytic sphere.
Although he long ago left behind religious faith, he always retained a spiritual view of human life, one in which our desire for freedom and creative expression are not secondary to the struggle to survive, but fundamental. He wrote in many of his works about the relationship between a spiritual view of the human mind and a psychoanalytic one, and believes that these two models can learn from one another. In a piece written in response to being given a Sigourney Award, he asserted that,
'…a central creative agent constitutes the core of the personality and not a package of instinctual drives. I think the struggle for survival is not the over-arching motivational principle that guides people. I believe that a desire for freedom is a prime mover in human affairs.'
Eleanor Sawbridge Burton 2018
Key publications
2016 Symington, N. A Different Path: An Emotional Autobiography. Karnac.
2012 Symington, N. The Psychology of the Person. Routledge.
2006 Symington, N. A Healing Conversation: How Healing Happens. Karnac.
2002 Symington, N. A Pattern of Madness. Routledge.
1996 Symington, J. and Symington, N. The Clinical Thinking of Wilfred Bion. Routledge.
1994 Symington, N. Emotion and Spirit: Questioning the Claims of Psychoanalysis and Religion. Routledge.
1993 Symington, N. Narcissism: A New Theory. Karnac.
1986 Symington, N. The Analytic Experience: Lectures from the Tavistock. Free Association Books.