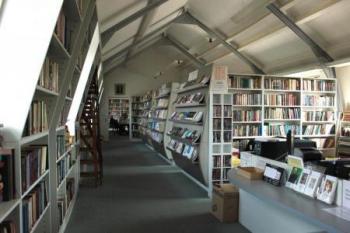 We are proud to welcome you to the BPAS Library, home to the finest collection of psychoanalytic material in the world. We have nearly 22,000 volumes, ranging from the mid-19th century to the present day.
The Library contains an extensive collection of psychoanalytic works published in the UK, related materials from abroad, and donations from the private collections of many leading psychoanalysts – notably, Ernest Jones, James Strachey and Donald Winnicott.
We have roughly 1600 catalogued monographs and nearly 300 journal titles, 30 of which are active. We also house unpublished material associated with the British Psychoanalytical Society.
The library catalogue is now available to browse online - click here to view.
Works added to the collection have in recent years been confined to the sphere of psychoanalysis and material written by psychoanalysts. However, we also include a few works relevant to the wider practice of psychotherapy, e.g. ethical guidelines and general reference material. We also aim to reflect the reading lists of the various courses run by the Institute.
The older parts of the collection contain material from disciplines such as mythology, symbolism, early psychiatry and anthropology.
We are committed to improving and raising the profile of our library service. We have recently invested in a new electronic security system, and now we are redeveloping and conserving the modern collection and improving remote access to services. There is wheelchair access at the front and back of the building.
Our opening hours:
Monday 13.00 to 20.00
Tuesday 13.00 to 20.00
Wednesday 10.30 to 17.30
Thursday 13.00 to 20.00
Friday 10.30 to 17.00
Please note:
The Library is usually single-staffed: since Library staff will sometimes be elsewhere in the building, and only Members and Candidates have unrestricted access to the Library, it is always best to email us in advance with the time of your visit. In this way we can ensure somebody is here to meet you and let you in.
Staff on duty:
Saven Morris (Head Librarian)
Tel: 020 7563 5008
Email: library@iopa.org.uk