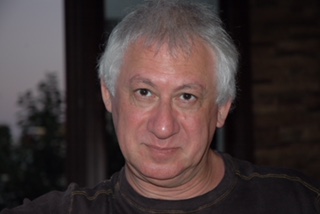 Dr Jonathan Sklar is an Independent training analyst and fellow in the British Psychoanalytical Society (BPAS), and has worked in private practice for over thirty years. He began his career as a psychiatrist, later training in psychotherapy at the Tavistock Clinic and in psychoanalysis at the Institute of Psychoanalysis (IoPA). He carried out his psychiatric training at the Royal Free and Friern Barnet hospitals, and later spent a dozen years as a consultant psychotherapist and Head of Department at Addenbrooke's hospital in Cambridge. He has been on the board of the International Psychoanalytic Association (IPA) since 2015.
Sklar has lectured, supervised and taught in the Serbian, Moscow, Polish, Czech, Romanian and Croatian Analytic Societies as well as the Psychoanalytic Institute of Eastern Europe (PIEE). Since 2008, he has also taught psychoanalysts and psychotherapists termly in Chicago. For several years, he taught a course on the work of Sándor Ferenczi on the Psychoanalytic MSc at University College London. Other subjects of his writing and teaching include trauma, regression, psychosomatics, psychosis, and psychoanalytic assessment.
Between 2007 and 2011 he was Vice President of the European Psychoanalytic Federation, where he played a central role in the development of psychoanalytic training in Eastern Europe. He advocated the provision of financial support for new societies in the region, and helped them form libraries and attend conferences in Western Europe. His deep interest in history – both the personal histories of individuals, and the broader histories of states and cultures – drew him to these aspiring analysts, who felt acutely a need to understand the psychological trauma wrought upon ex-Soviet populations by many years of normative paranoia, conflict and socio-political upheaval. He has also worked with fellow BPAS analyst and neuropsychologist Mark Solms, and BPAS analyst Karen Solms, in South Africa. In the wake of apartheid, a widespread interest in psychoanalysis emerged, which prompted Mark Solms and Sklar to establish an annual conference there. A society (SAPA) was created in 2009, and subsequently accredited by the International Psychoanalytic Association (IPA).
While training as a psychiatrist, Sklar became curious about his patients' personal histories, and the ways in which they had affected their emotional development. However, this curiosity was not shared by most of his colleagues, and he soon grew disillusioned with psychiatry and its unwillingness to take a patient's complex past and present into account when treating psychological illness. The psychiatric establishment was dominated by a focus on the chemical and biological causes of mental illness, while its non-biological dimensions were disregarded. Some years into his psychiatric training, Sklar realised he wanted to have an analysis and, a few years into his treatment, applied to train as an analyst himself. In 1979, he was accepted onto both the Institute's analytic training and the Tavistock's four-year Adult Psychotherapy training. During his time at the Tavistock, he carried out weekly clinical assessments and, many years later, would write about the challenging, fascinating work of assessment in Balint Matters: Psychosomatics and the Art of Assessment (2017). In this, his second book, Sklar describes the 'sense of potential aliveness that the consultation can provide' for patients; how it can lead to, 'a flicker of new thought, the unthought known returning from its exile.' This idea of the 'unthought known', a term coined by Sklar's BPAS colleague Christopher Bollas, is of key importance for him, elegantly encapsulating the existence of unconscious knowledge in our minds, which can then become conscious, or 'thought', through analytic treatment.
Throughout his career, Sklar has found abundant inspiration in the work of Freud, Ferenczi, Michael and Enid Balint, Winnicott, and Bion, among numerous others. He has been committed to resurrecting forgotten or ignored analysts, and re-examining their contributions to analytic theory. In particular, he has worked to reinstate Sándor Ferenczi as a highly significant early theorist, in the process exploring his sustained and fruitful dialogue with Sigmund Freud. Their theoretical debates were crucial to the development of both their work. Sklar's thinking has also been influenced by Paula Heimann, once his supervisor. Among many things, she taught him that, while consistency in the analytic stance and setting are very important, one must also maintain a sense of oneself as analyst. He is sensitive to the fact that, particularly with patients who were treated badly in early life, analysts must be careful not to seem to conform, in their patients' minds, to patterns of neglect or abuse. This mingling of rigour and groundedness typify his approach to analytic work, whereby theory remains in constant negotiation with imperfect external reality. His first book, Landscapes of the Dark (2011), focused on several of his core interests: the theories of Freud and Ferenczi, regression of the patient in analysis, history, trauma, and Independent psychoanalytic technique. He believes that the environment in early life is crucial to understanding mental development, health and illness. Moreover, his understanding of the immense power the past can exert upon the present – at times keeping us stuck inside obsolete and destructive narratives – connects with one of his analytic concerns: to help patients be more creatively alive.
Psychoanalysts Michael and Enid Balint's work with GPs – what became known as 'Balint Groups' – made a great impact on Sklar. The Balints had introduced the use of psychoanalytic principles to general practice in the 1940s, when they started convening groups of GPs to discuss problems they were having with particular patients, and to explore the countertransference phenomena leading to these difficulties. While still a candidate at the IoPA, Sklar pioneered his own Balint Group for psychiatrists at the Royal Free, alongside his colleague Sheila Davies. The application of the Balints' model to psychiatric medicine proved very successful, and subsequently became standard practice in general psychiatry. Sklar has continued to lead such groups for the past three decades.
In light of his work in conflicted and traumatised countries, Sklar insists upon the valuable role psychoanalytic thinking can play in current political discourses. He has written two papers on ideas of alterity, or 'otherness', with particular emphasis on European history and politics, both of which he has given on radio, as video essays, and in print.
Eleanor Sawbridge Burton, 2017
Key Publications
2017 Sklar, J. Balint Matters: Psychosomatics and the Art of Assessment. Karnac.
2011 Sklar, J. Landscapes of the Dark: History, Trauma, Psychoanalysis. Karnac.
2008 Sklar, J. Hysteria and Mourning – A Psychosomatic Case. Journal of American Academy of Psychoanalysis and Dynamic Psychiatry, 36(1):89-102.
2007 Sklar, J. Psychosomatics and Technique. American Journal of Psychoanalysis, 67(3):275-282.
1985 Sklar, J. Some Uses of the Psychoanalyst in the NHS. Psychoanalytic Psychotherapy, 1(1):45-53.
Jonathan Sklar lectures on our political minds series.