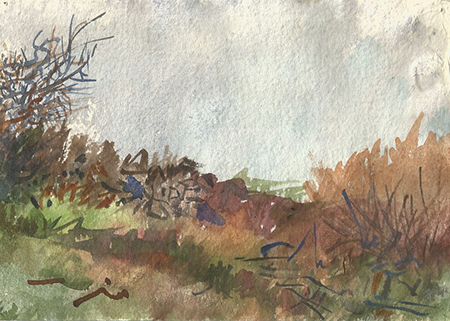 The Institute of Psychoanalysis offers training throughout the United Kingdom, and there is continuing growth in the development of Psychoanalysis outside of London.
 The usual criteria for a student to be designated as regional is that they will live a minimum of thirty five miles from the Institute of Psychoanalysis. Other time or distance factors involved in travel to work or analysis may also be taken into consideration. The circumstances of each student will be considered on an individual basis.
The training programme has its main base In London and is fully accessible to applicants who undertake a training analysis in the regions. At the present time there are training analysts able to offer a training analysis in Northern Ireland, Buckinghamshire, Derbyshire, Devon, and Yorkshire, and there are also other locations where it may be potentially possible to train. The training analysis will normally take place five times a week. In exceptional circumstances analysis four times a week, on four consecutive days, may be agreed for regional candidates, following full discussion during the application process, or, following registration, with the Chair of the Student Progress Committee. This is always considered on an individual basis.
Students are required to attend a proportion of the seminars and supervisions in London, whilst all other teaching can be joined by Skype or telephone link. Where possible there is some flexibility in the timing of evening seminars to take into consideration the travel needs of students. For similar reasons seminars are occasionally arranged on Saturdays.
This is a well established system, which has proved highly successful and is continuing to develop. In addition, there is a residential weekend held every two years in Oxford and some seminar weekends in London, providing the opportunity for intensive, face to face, participation in seminars and the chance to integrate with other students and course teachers. The high level of personal support takes into consideration the particular circumstances of each student so that they can make the most of their training.
Once qualified you will become a member of the British Psychoanalytical Society and will join a lively and enterprising group from all over the U.K. You will have the opportunity to take part in conferences, collaborations with artistic and academic Institutions, study days, scientific meetings, consultation workshops, phone or local supervision groups and a variety of possibilities for further professional development.
If you would like to find out further information about this training, or would like an informal chat with a psychoanalyst who lives in the regions, please contact Katerina.Tsami-Cole@iopa.org.uk.
Other regional training routes
A second base of the Institute's training is in Leeds. Information about this can be found on the Northern Training page. This is a separate arm of the training from the Regional Training. There may, however, be a possibility of Regional trainees joining some of the seminars in Leeds at later stages of their training, if this is closer than London.
The New Entry Scheme is a route into training as a Psychoanalyst  for qualified Psychoanalytic Psychotherapists who are interested in developing their intensive work with patients. This is accessible from anywhere in the U.K.
People with general enquiries about the regional or other training routes can contact the Education Officer, rohima.alam@iopa.org.uk
Hear from one of our regional candidates in this video: