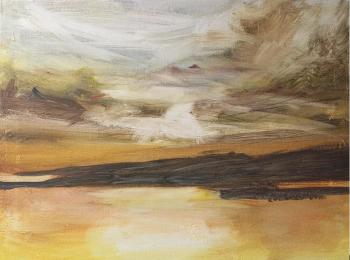 A psychoanalytic consultation can help you find out more about psychoanalytic treatment and whether it might be right for you.
Consultations are available throughout the Clinical Services Departments of the Institute of Psychoanalysis. Consultations usually take place over two sessions with a qualified consulting analyst. This offers a chance to talk about what has brought you to consider a psychoanalytic approach and to get an idea of what analytic treatment is like.
At the end of these sessions, you and the consulting analyst will discuss next steps, bearing in mind the nature of your difficulties, the practicalities of having treatment and what is affordable for you. Psychoanalysis usually consists of five sessions per week for adults and four to five sessions per week for young people and children. Psychoanalytic psychotherapy takes place between one and three times per week. 
The Institute of Psychoanalysis is a charity and the fees charged for psychoanalytic consultations go toward supporting the service in providing treatment to people less able to afford them. There are two levels of fee for consultation, the full fee for those in employment and a reduced fee for those who are on a limited income. There is an expectation that those in employment will pay the full fee but we assure you that any recommendation following consultation for further treatment will take into account your financial circumstances.
Following consultation, the consulting analyst may discuss with you the possibility of low-fee psychoanalysis available through our Clinical Services. There are a limited number of low-fee places each year – we ask for a minimum fee per session of £5. Psychoanalysis is open ended and is not a short-term treatment, so do bear in mind that it is likely to continue for two to three years or more. 
If low-fee psychoanalysis is recommended following consultation, if a vacancy for treatment is likely to become available within a reasonable period of time, you would be placed on our waiting list.  We make every effort not to keep people waiting for more than six months. These places are offered by Clinic staff who are in the latter stages of their training at the Institute of Psychoanalysis.
If low-fee psychoanalysis is not recommended following consultation, we may be able to refer you to other therapists or signpost alternative services.
Arranging a consultation
Before proceeding with arranging a consultation, you may wish to consider the following "frequently asked questions" to allow you to determine whether you wish to pursue psychoanalytic treatment.
---
FREQUENTLY ASKED QUESTIONS:
What is psychoanalysis? When someone experiences troubling emotional difficulties that may be causing unhappiness, it can be because current life issues have stirred up painful feelings and experiences from the past, consciously or unconsciously. Psychoanalysis explores how the unconscious mind and the past experiences can influence current thoughts, behaviours and relationships. Through deepening insights, the analyst can help the patient develop more appropriate ways of coping with problems, feelings and relations with others.
How does psychoanalysis work? Psychoanalysis involves meeting with an analyst four or five times a week for fifty-minute sessions. In this reliable setting, the patient is encouraged to bring whatever is on their mind to the analyst who listens and helps them reflect on themselves and their experiences. The treatment is intensive and takes time - years rather than months. This regular, open-ended setting is necessary in order to achieve deeper and more lasting self-awareness and change. Psychoanalysis involves facing painful, emotional realities and offers the support to make this possible and helpful. Most psychoanalysts also see people for less intensive psychoanalytic psychotherapy, with fewer sessions in each week.
Who might be helped by psychoanalysis? Psychoanalysis can be helpful if you are facing difficulties such as:
- Feeling stuck and unable to progress in life
- Relationship problems
- Depression
- Anxiety and panic attacks
- Problems managing fear and anger
- Post traumatic difficulties
- Feeling of emptiness, isolation and loneliness
How is psychoanalysis different from psychotherapy? Psychodynamic or psychoanalytic psychotherapy is based on similar ways of thinking about our minds and emotions as psychoanalysis, but tends to be less intensive (between one and three sessions per week). Some people find this more manageable for various reasons. The Clinic referrals service can refer to a suitable therapist or analyst following consultation.
How does it differ from other psychological therapies? There are many other forms of psychological therapy, such as mentalisation-based therapy (MBT) and cognitive behaviour therapy (CBT), mindfulness and counselling. These tend to be shorter, less intensive treatments that may be more focussed on helping to manage problems and feelings. They can achieve good results and can be very helpful to many people. Some may then go on to have psychoanalytic therapy if they wish to establish deeper self-understanding.
I am interested in low-fee analysis but cannot commit to four or five sessions weekly?  The only low-fee analysis available through our Clinical Services is five-times weekly for the Adult Service and four-times weekly for the Child & Adolescent Service – both are with analysts who are in the latter stages of their training at the Institute of Psychoanalysis.
I am undertaking training which requires me to be in analysis and am looking for a low-fee option?  Low-fee treatment through our Clinical Service is generally not suitable to anyone undertaking training who is required to undertake analysis with a qualified training analyst.  Please contact your training organisation for further information.
I live outside the UK and am interested in a consultation and/or analysis or interested in remote sessions?  Our Clinical Services are unable to offer either consultations or analysis outside London and whilst we are offering remote sessions due to the Covid-19 pandemic, face-to-face sessions will resume as soon as possible and patients would be expected to be able to attend appointments either at the Clinics or at the analyst's consulting room.
How long will I have to wait before a consultation appointment is available?  Once you have completed the application process which may involve a triage telephone call followed by completion of an application form and submitting payment for the first appointment (we may also request reports from previous therapists with your consent) it may take up to six weeks from your initial enquiry before a consultation appointment is available (this may be longer around holiday periods). 
What does the consultation appointment consist of?  The consultation usually consists of two appointments with a Clinic Consultant for the Adult Service.  The Child & Adolescent Service Clinic Consultant, in the case of young children, will need to meet with both the child and parents separately and up to four appointments may be appropriate.  Each appointment can last up to 1.5 hours each, after which the Consultant will make recommendations for future treatment.
When will I start analysis?  Following the consultation, if analysis is recommended through the Clinical Services, a preliminary appointment with the prospective analyst will be offered to you as soon as a vacancy with an analyst becomes available.
What is the minimum cost of sessions?  Low-fee analysis, if recommended following consultation, can be as low as £5 per session (five-times weekly sessions only).  Your financial position can be discussed with your analyst prior to commencing analysis.
I would like to book an appointment with a specific analyst?  Appointments for consultation or analysis cannot be booked with specific analysts.
---
Details on arranging consultations through the various Clinical Services Departments can be accessed by following the links below: