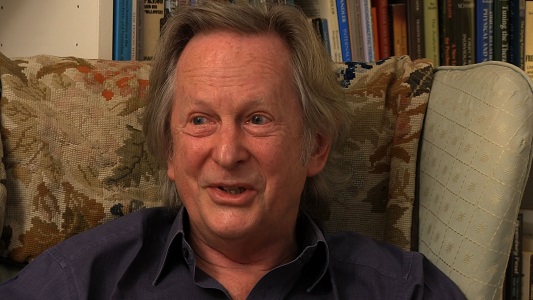 Michael Parsons is a Distinguished Fellow of the British Psychoanalytical Society and member of the French Psychoanalytic Association.
His first degree was in Philosophy and Classical Literature & History at Oxford University. He trained and qualified as a doctor at the Middlesex Hospital in London, and after two years postgraduate work in pathology, trained in psychiatry at the Maudsley Hospital, where he gained Membership of the Royal College of Psychiatrists.
Alongside working as a hospital psychiatrist he trained at the Institute of Psychoanalysis, qualifying as an analyst in 1982. He then worked in full time private psychoanalytic practice in London. He became a Training Analyst of the British Psychoanalytical Society in 1990, and held several important posts at the Institute of Psycho­analysis, including membership of the Ethics Committee and the Chairmanship of the Education Committee. He retired from clinical work in 2013. He has strong links with psychoanalysis in America and Europe   He was Visiting Professor at the San Francisco Psychoanalytic Institute in 2004, and in 2009 delivered the annual Freud Lectures in Melbourne. He has a particular interest in links between psychoanalysis and other fields, such as art, literature and religion. A paper called 'Ways of Transformation' appears in Psychoanalysis and Religion in the 21st Century: Competitors or Collaborators, ed. David Black (Routledge, 2006).
Michael Parsons has been a much sought after supervisor, teacher and training analyst at the British Society and is also very well known internationally, where he is sought out as a writer, clinician, lecturer and teacher. He is a central part of the biannual Trialogue conferences, taking over the chair of the Conference from Rowan Williams. This brings together academics and clinicians from psychotherapy, literature and spirituality. This 'bringing together' is a hallmark of his work: educated in both classics and medicine, and at home in the arts and literature, he makes profound links between these fields. A rich seam indeed, which gives his work life and colour, even when the author is discussing the most challenging of dark mental states. These links give his work a certain characteristic: an intellectual weight, lightly worn.
Within the psychoanalytic establishment Michael Parsons practises in what is known as the Independent tradition, and he is one of the foremost proponents of Independent clinical theory and technique. An early paper in 1982 entitled 'Refinding Theory in Clinical Practice' illustrates his commitment to the need for a theoretical basis rooted in the experience in the consulting room. But he is no partisan, having a deep knowledge of, other psychoanalytic traditions. For example, he writes of psychoanalysts' indebtedness to the ground breaking work of Melanie Klein, who he considers has enriched the thinking of all psychoanalysts. Michael Parsons is also steeped in a knowledge of Freud, reading his way through all twenty three volumes of Freud's collected works during his undergraduate years. And in his most recent writings, one of his engaging threads is his working of some well-known and more unusual Freudian texts. He puts it so well when he enjoins us,
'…to see round the edges of Freud'
…as contemporary evolutionary scientists see round the edges of Darwin. But alongside his invitation to elaborate and develop Freud's work, he also stipulates that psychoanalysts still need to have a sound knowledge of Freud, before any can claim to 'see round the edges.'  In his work Michael Parsons demonstrates the accessibility of psychoanalysis, alongside the learnedness. His writing is a hymn to both the conservative and the subversive in Freud. His membership of the French Psychoanalytic Association  and his profound knowledge of French psychoanalysis has, in collaboration with a number of other redoubtable British colleagues,  enhanced contemporary clinical theoretical debate in the British Psychoanalytical Society.
In London and abroad Michael Parsons maintains a commitment to another link: the link he makes across the generations, vividly demonstrated in his particular model of teaching. Central to his clinical theory is his focus on listening. He writes about what he calls the analyst's 'internal setting' and the centrality of the capacity to listen. Without expecting mimicry or compliance, he invites his students, to discover their own vision of psychoanalysis and what it means to be a psychoanalyst.
Notwithstanding his seniority within our Psychoanalytic Society, he makes links with our candidates in training in a very remarkable way. In a much lauded course which he calls 'Listening to ourselves, listening to others',  he places himself and his students on a level playing field, inviting them to immerse themselves in silence, which he regards as essential to good practice. He writes how:
Participants are disconcerted, then intrigued… [when]…I invite them to go outside at night and stand alone in the dark, keeping still and silent….what seems at first like silence gradually yields up a world of sounds… [we link the experience in the following seminar] to a kind of listening in the clinical situation that is able to hear….much more going on in a patient than was detectable to begin with.(p52)
Colleagues and friends recently celebrated the launch of Michael Parsons' latest book, Living Psychoanalysis. All the complexity of the theory or the clinical moment, he elaborates in the book, via a myriad of homely and uncanny routes: gazing at Vermeer's kitchen maid; following Orpheus into the Underworld; boarding Monet's floating studio; sharing in the madness and demise of Ajax or just the quotidian work of the jobbing psychoanalyst. The book reflects the depth and thoughtfulness of Michael Parsons' clinical and theoretical work over the last decade. It is a book that is engaging for any psychoanalyst, but also of great interest to  Freud's old friend and sparring partner, the man on the Clapham omnibus – that is, the interested lay reader. A quote from the book summarises the quality of a particular kind of internal poise that characterises the whole clinical and intellectual endeavour outlined in his work.
Fishing quietly in the waters of his mind… [the analyst needs to be]...alert to see what may rise and break the surface.(p129)
Rosemary Davies January 2016
Selected Bibliography
Parsons, M and Mitchell,J (1993) ed Before I was I: Psychoanalysis and the Imagination. Collected papers of Enid Balint. Free Association Books and Guilford Press.
Parsons, M (2000)The Dove that Returns, The Dove that Vanishes: Paradox and Creativity in psychoanalysis. Routledge, 2000.
Parsons, M (2014)Living Psychoanalysis: From Theory to Experience. London: Routledge, 2014.