This is a selection of authors and theorists from our society who have contributed to the development of psychoanalysis over the last hundred years.
We start with Sigmund Freud, who was not strictly a member of the Society but who lived in London, had close links with us and founded our discipline. Our list is ordered chronologically by date of birth.
Further authors will be added in due course, including Susan Isaacs, Joan Symington, Mervin Glasser, Don Campbell, Margaret and Michael Rustin.
Click the link below each one to read about their life and work.
Sigmund Freud (1856 - 1939)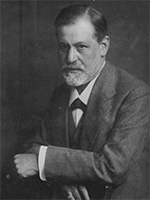 Sigmund Freud was the founder of psychoanalysis and, over his immensely productive and extraordinary career, developed groundbreaking theories about the nature and workings of the human mind, which went on to have an immeasurable impact on both psychology and Western culture as a whole.
---
Ella Freeman Sharpe (1875-1947)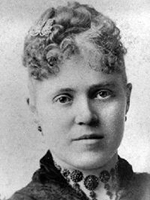 Ella Sharpe (1875-1947) was born near Cambridge, England. She studied literature, drama and poetry at Nottingham University and worked as a teacher until her early forties. Her interest in psychoanalysis developed from her love of literature and her teaching work with young people.
---
Ernest Jones (1879-1958)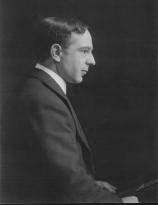 Alfred Ernest Jones was born in 1879, in Gowerton, Wales, and studied at Cardiff University and UCL. He established both the British Psychoanalytical Society and the American Psychoanalytic Association, wrote a three-volume biography of Sigmund Freud, and played a key role in helping Sigmund and Anna Freud escape Nazi Austria, as well as numerous other continental analysts. 
---
Melanie Klein (1882-1960)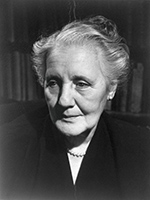 Melanie Klein was a controversial yet highly influential and powerful member of the British Psychoanalytical Society for over thirty years. Her theories about the development of a child's inner world transformed psychoanalysis and have had a deep and far-reaching impact. 
---
Joan Riviere (1883-1962)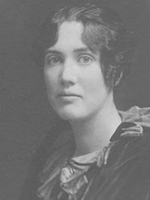 Although her contributions have not been adequately recognised, Joan Riviere (1883-1962) contributed much to psychoanalysis. Through her innovative writings and teachings she originated many themes in psychoanalytical thought that continue to be explored today.
---
Ronald Fairbairn (1889-1964)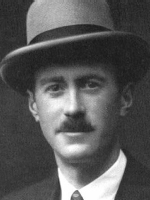 William Ronald Dodds Fairbairn was born in Edinburgh on 11th August 1889, the only child of Thomas and Cecilia Fairbairn. He studied Divinity and Hellenic Greek at Edinburgh University, and in Kiel, Strasbourg and Manchester. 
---
Marjorie Brierley (1893-1982)
​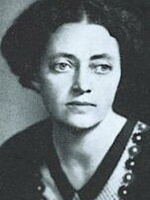 Marjorie Brierley was one of the indigenous members of the British Psychoanalytical Society and made a significant contribution to the development of psychoanalysis both in her writings as well as the key role she played in the Controversial Discussions (King & Steiner 1992)...
---
Anna Freud (1895-1982)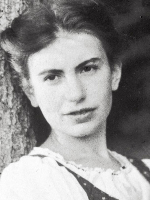 Anna Freud was born in 1895 in Vienna, the sixth and youngest child of Sigmund Freud and Martha Bernays. From early childhood, she did not get on with her mother and felt very jealous of her immediately elder sister.  She admired her father greatly and by the age of fourteen already showed a real interest for psychoanalysis. 
---
Michael Balint (1896-1970)
​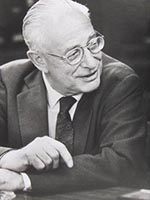 Michael Balint was born Bergmann Mihály in Hungary on 3rd December 1896 to a general practitioner father. Later, against his father's will he changed his name to Michael Balint. In 1919,along with Alice Szekely-Kovacs he attended Ferenczi's inaugural lecture series as the first Chair of Psychoanalysis in Hungary, just before the overthrow of Bela Kuhn's Communist Republic...
---
Donald Woods Winnicott (1896-1970)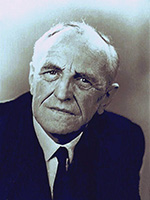 Donald Woods Winnicott was a paediatrician who was amongst the first cohort to train as a psychoanalyst in the late 1920s. His contribution to the evolution of psychoanalysis constitutes a significant shift from classical Freudian theory. From 1945 onwards, post Controversial Discussions, Winnicott's scientific papers forge a particular psychoanalytic approach associated with the Independent Tradition (see Kohon 1989) 
---
Wilfred Bion (1897-1979)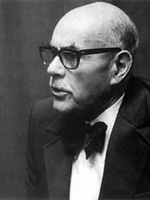 Wilfred Bion (1897-1979) was born in Muttra, northwest India, and was educated at boarding school in England. He was unhappy there, missing his parents, his Aya and the India he loved. He fought in France in the Tank Regiment during the First World War and was awarded the DSO (Distinguished Service Order), and, by the French Government, the Légion d'Honneur.
---
Roger Money-Kyrle (1898-1980)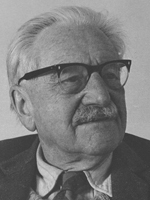 Roger Ernle Money-Kyrle was a highly renowned and influential psychoanalyst with a background in philosophy and a wide-ranging intellect. His work in psychoanalysis was characterised by its breadth of scope, as well as its continuity with previous developments in psychoanalysis.
---
Esther Bick (1902-1983)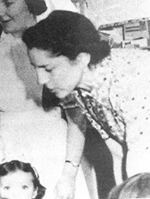 Esther Bick's best-known contribution to psychoanalysis is her discovery of the potential of infant observation undertaken within the home over the first year or two of life to underpin the growth of a psychoanalytic perspective within the observer.
---
Adam (Amedeo) Limentani (1903-1994)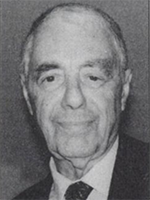 Adam (Amadeo) Limentani was born in Rome. He was forced to emigrate to England in 1938 soon after graduating from medical school.  He worked as a psychiatrist before training in the 1950s...
---
Herbert Rosenfeld (1910-1986)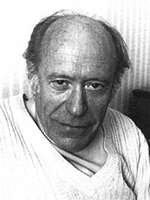 Herbert Rosenfeld (1910-1986), alongside Segal and Bion, made several post- Kleinian innovations in his clinical and theoretical contributions, drawing on the rich lessons from his experience of treating schizophrenic patients.He charted pathological processes which emerge early in the paranoid-schizoid position...
---
Henri Rey (1912-2000)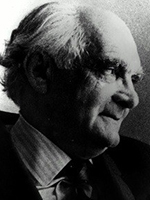 Henri Rey, who was born in 1912, of French ancestry, on the island of Mauritius, had a profound influence on a succession of young psychiatrists who trained under him during his 32 years at the Maudsley Hospital.
---
Charles Rycroft (1914-1998)
​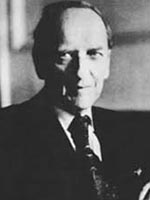 Charles Rycroft (1914-1998) began his analytic training (alongside his medical and psychiatric training) with the British Psycho-Analytical Society in 1937; he qualified as an Associate Member in 1949, a Full Member in 1952, and became a training analyst and a member of the Training Committee in 1954. He was analyzed by Ella Sharpe and, following her death, by Sylvia Payne in an analytic lineage that dates back to Hanns Sachs, and was supervised by Marion Milner, whose clinical thinking he valued no less than what he saw as her warmth and distinctive approach to the irrevocable uniqueness of the patient.
---
Betty Joseph (1917-2013)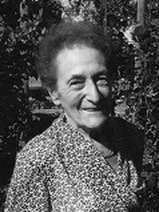 Betty Joseph (1917-2013) was a training and supervising analyst and child analyst in the British Psychoanalytical Society. She was one of the leading Kleinian thinkers of her generation along with Bion, Rosenfeld and Hanna Segal...
---
Dinora Pines (1918-2002)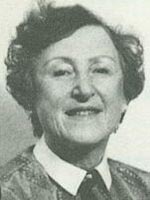 ​Dinora Pines trained as a medical doctor during the Second World War, having obtained a first degree in modern languages.  She worked in general practice and as a dermatologist before training as a psychoanalyst.  Her experiences as a doctor facilitated her developing interest in listening to her patients and especially to what was not expressed verbally but rather through their bodies. 
---
Hanna Segal (1918-2011)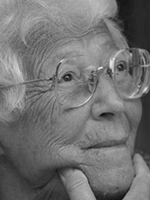 Segal's influence was confirmed from an unexpected quarter when it was discovered that, unbeknown to her, this quotation from her paper 'A psychoanalytical approach to aesthetics' was used as a rallying call for the World Trade Center Mural Project.
---
Leslie Sohn (1919-2013)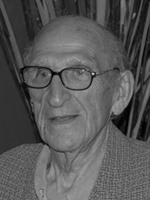 Leslie Sohn (1919-2013) was born in Cape Town, the youngest of three children, having two sisters several years older. He attended the local public day school and then read medicine at the University of Cape Town. 
---
Eric Brenman (1920-2012)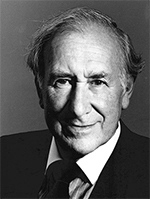 Eric Brenman (1920-2012) was an astute and compassionate clinician, who stressed the need to acknowledge the reciprocity of the analytical relationship, so that both analyst and patient can recognise the value they have for one another.
---
Donald Meltzer (1922-2004)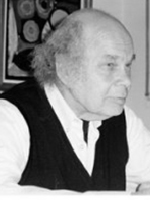 Donald Meltzer's many original contributions to psychoanalysis grew particularly from his capacities for very detailed clinical observation, his involvement in child analysis and his interest in aesthetics and philosophy. 
---
Harold Stewart (1924-2005)
Harold Stewart qualified first as a medical doctor, and then trained as a general practitioner. Interested in the psychical suffering of patients and challenged by the difficulties presented by psychosomatic patients...
---
Eglé Laufer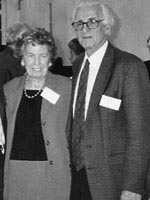 Egle Laufer, who worked with her husband Moe at the Brent Adolescent Centre, and who co- wrote their major book, Adolescence and Developmental Breakdown, brought a specific focus to the theoretical and clinical significance of the body, in particular, to the girl's adaptation to the adult feminine body.
---
Nina Coltart (1927-1997)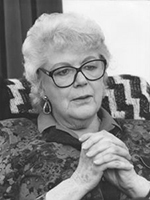 Nina Coltart was born in London in 1927, the elder daughter of a GP.   Both her parents died in an accident when she was twelve.   She read Modern Languages at Somerville College, Oxford, but by the time she graduated had decided that she wanted to follow the family tradition and to train as a doctor.   She qualified in 1957 at St Bartholomew's Hospital.    After several clinical jobs, in 1961 she set up in private practice as a psychotherapist, concurrently training as a psychoanalyst with the British Psychoanalytical Society.
---
Joseph Sandler (1927-1998)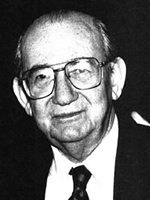 Joseph Sandler was born and raised in South Africa. He moved to the UK, where he completed his PhD at the Institute of Psychiatry in 1950, before taking further training in medicine at University College Hospital from 1950 to 1955. 
---
André Green (1927-2012)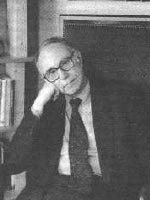 ​André Green was born in 1927 in Egypt. In 1946, already attracted by psychiatry, he travelled to Paris to study medicine, completing the psychiatry exams in 1953. He established links with St Anne's Hospital, a unique centre at that time for multidisciplinary encounters between psychiatrists, psychologists and anthropologists. He was highly inspired by Hery Ey who was resident there from 1925 to 1965.
---
Moses Laufer (1929-2006)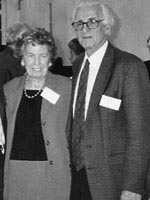 ​Moses Laufer  (1928-2006) was born in Montreal to parents who had emigrated to Canada from from Poland. He lived and studied in Canada, eventually  trained as a social worker before going to Israel to work with immigrants there struggling to adapt to the new culture in which they found themselves. From Israel he came to England to train as an adult psychoanalyst, working with adolescents in the East End while he trained. 
---
Ruth Riesenberg-Malcolm (1929-2011)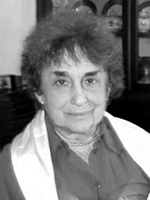 Ruth Riesenberg-Malcolm was an influential member of the group of senior Kleinian psychoanalysts who developed the application of the theories of Melanie Klein and Wilfred Bion. She was an admired teacher in the UK and internationally.
---
Elizabeth Spillius (1924-2016)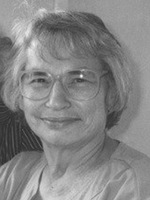 A training analyst and Distinguished Fellow of the British Psychoanalytical Society, Elizabeth Spillius (1924-2016) was one of the world's foremost Klein scholars. She is remembered for her clinical work, her teaching in the UK and abroad, her work in the Klein archive, and for the wealth of books and papers she produced over many years.
---
Edna O'Shaughnessy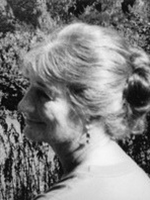 Edna O'Shaughnessy is a Distinguished Fellow and Training and Supervising Analyst of the British Psychoanalytical Society. She came to psychoanalysis from a background of philosophy. She moved to Britain from South Africa in the 1950s, and trained as a child psychotherapist at the Tavistock Clinic...
---
Anne Marie Sandler (1925-2018)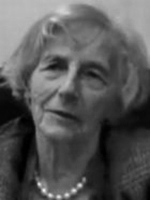 Anne-Marie Sandler was a training analyst in adult, adolescent and child analysis and a Distinguished Fellow at the British Psychoanalytic Society. She was the Director of the Anna Freud Centre from 1993 to 1996
---
Ron Britton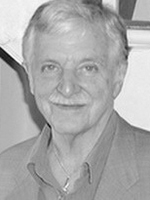 Ron Britton's work is characterised by his preoccupation with truth; with what is real, and how we know this. His answer follows Keats, 'nothing ever becomes real till it is experienced' and his contributions follow from this.
---
Juliet Mitchell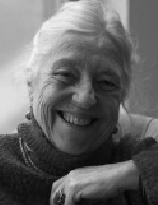 Juliet Mitchell trained as a psychoanalyst in the 1970s and worked full time in private practice in London and then in Cambridge where, in 1996 she combined this with an academic post.
---
John Steiner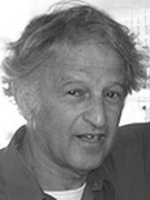 John Steiner's clear style of writing, emerging from observations made in his clinical practice, provides depth of insight, sensitivity and a real interest and concern for his patients. One measure of Steiner's contribution to psychoanalysis is the number of terms and expressions he used that are now common currency...
---
Irma Brenman Pick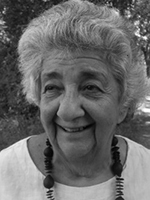 Irma Brenman Pick is a Distinguished Fellow, Supervising and Training Analyst and former President of the British Psychoanalytical Society. She was born and raised in South Africa, and graduated with distinction from the Social Science Faculty at the University of the Witwatersrand in Johannesburg, where she had a brief involvement in radical student politics. Her early academic promise brought a prestigious award as the best student in her year. 
---
Patrick Casement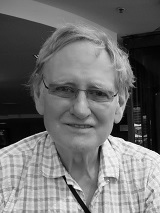 Patrick Casement is a retired fellow of the British Psychoanalytical Society. He worked as a psychoanalyst for more than forty years, and has written several books and numerous papers on clinical technique. Most prominent among these is On Learning from the Patient, which, since its publication over thirty years ago, has been translated into many languages and used across the world by professionals, both in psychoanalysis and related fields...
---
Neville Symington (1937-2019)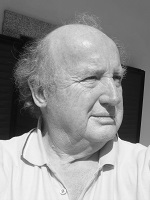 Neville Symington was a psychoanalyst and Fellow of the British Psychoanalytical Society (BPAS). He trained in the Institute of Psychoanalysis (IoPA) and worked in the Adult Department of the Tavistock Clinic from 1977 until 1985, when he emigrated to Sydney, Australia. Between 1999 and 2002 he was president of the Australian Psychoanalytic Society and, in 2007, set up a clinical organization called Psychotherapy with Psychotic Patients (PPP)...
---
Michael Feldman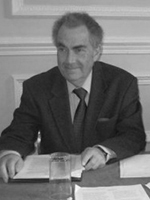 Michael Feldman has made some notable contributions to psychoanalytic theory, but he is known above all for his keen and sensitive clinical insight. Acknowledging the influence in particular of Betty Joseph, Herbert Rosenfeld and Hanna Segal, drawing on the clinical insights of Wilfred Bion, as well as Kleinian contemporaries...
---
Robert Hinshelwood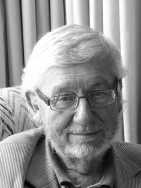 Bob Hinshelwood has been a prolific writer for the last 35 years, whose wide-ranging work covers clinical and theoretical psychoanalysis as well as the application of psychoanalytic thinking to other fields, especially groups, organisations and social science...
---
Christopher Bollas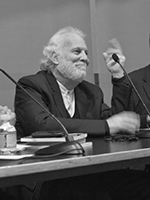 Christopher Bollas grew up in California.  After a degree in History  at the University of California, he worked at a day centre for autistic and schizophrenic children...
---
Gregorio Kohon
​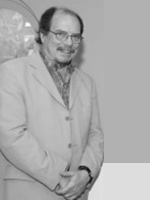 ​Gregorio Kohon was born in Buenos Aires, Argentina. After studying law, literature and philosophy at university, he qualified in the end as a Clinical Psychologist. He is also a poet and novelist. In 1970, he moved to London, where he studied and worked with the Scottish psychiatrist and psychoanalyst R.D. Laing.
---
Priscilla Roth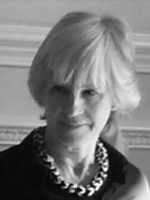 Priscilla Roth is a training and supervising analyst with the British Psychoanalytic Society. Following her degree in psychology at Berkeley, she worked as a research assistant at the University of California at Berkeley.
---
Ignês Sodré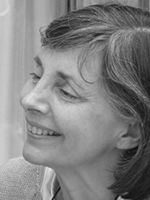 ​Ignês Sodré is a training and supervising psychoanalyst of the British Psychoanalytic Society. She was born and brought up in Brazil, where she qualified as a clinical psychologist. In 1969 she moved to London to train at the Institute of Psychoanalysis.
---
Michael Parsons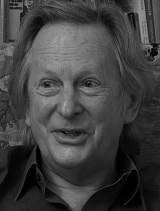 Michael Parsons is a Fellow of the British Psychoanalytical Society and member of the French Psychoanalytic Association. His first degree was in Philosophy and Classical Literature & History at Oxford University.
---
Dana Birksted-Breen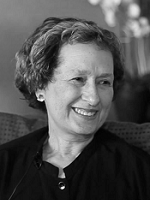 Dana Birksted-Breen is a training and supervising psychoanalyst in full-time private practice, as well as Editor in Chief of the International Journal of Psychoanalysis and former Editor of the New Library of Psychoanalysis. She has taught, chaired conferences, and led clinical workshops in many countries around the world.
---
Margot Waddell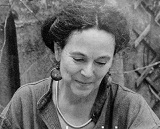 Margot Waddell is a Fellow of the British Psychoanalytical Society and Visiting Lecturer at the Tavistock Clinic. She works in private clinical practice and previously worked for many years in the NHS, as a Child and Adolescent Psychotherapist in the Tavistock Clinic's Adolescent Department. In addition to publishing many papers and books, she has taught extensively in the UK and around the world, and remains strongly committed to this element of her work.
---
David Tuckett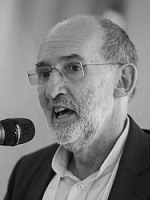 David Tuckett is a Fellow of the Institute of Psychoanalysis, and currently Professor and Director of the Centre for the Study of Decision-Making Uncertainty at University College London (UCL). As an undergraduate he studied Economics and Politics with Sociology at the University of Cambridge, during which time he became very interested in psychoanalysis.
---
Jan Abram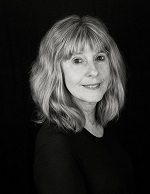 Jan Abram is a training analyst and fellow of the British Psychoanalytical Society (BPAS). Alongside her private clinical practice, she is visiting professor in the Psychoanalysis Unit at University College London (UCL), where she is a course convenor and lecturer on the MSc in Theoretical Psychoanalytic Studies. She is also on the board of the International Journal of Psychoanalysis. As a leading scholar of D. W. Winnicott's theory, Abram has travelled all over the world, and has published several books examining and elucidating his ideas. She spent eleven years involved with – and ultimately director of – the Squiggle Foundation, which was founded to communicate and promote Winnicott's work.
---
Jonathan Sklar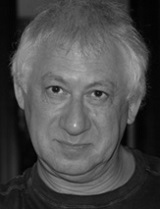 Dr Jonathan Sklar is an Independent training analyst and fellow in the British Psychoanalytical Society (BPAS), and has worked in private practice for over thirty years. He began his career as a psychiatrist, later training in psychotherapy at the Tavistock Clinic and in psychoanalysis at the Institute of Psychoanalysis (IoPA). He carried out his psychiatric training at the Royal Free and Friern Barnet hospitals, and later spent a dozen years as a consultant psychotherapist and Head of Department at Addenbrooke's hospital in Cambridge. He has been on the board of the International Psychoanalytic Association (IPA) since 2015. 
---
Catalina Bronstein

Catalina Bronstein is a Training and Supervising Analyst of the British Psychoanalytical Society, and its current President.  She is also a visiting Professor in the Psychoanalysis Unit at University College London. For the past twenty-five years she has worked at the Brent Centre for Young People, and chairs a psychotherapy workshop there. She is also part of numerous international workshops and committees.
---
David Bell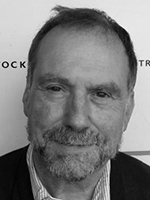 David Bell (born 1950) has made contributions to psychoanalysis which combine depth and range. In demand internationally as a speaker and teacher, he lectures and publishes on psychoanalytic theory and technique and on the relationship between psychoanalysis and literature, philosophy and politics.
---
Rosine Perelberg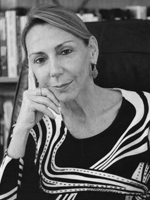 Coming to psychoanalytic training in the 1980's from an academic background in social anthropology, as well as many years' experience working in family therapy services, Rosine Jozef Perelberg has established herself over the last three decades as one of the most prominent and influential writers and clinicians in contemporary British psychoanalysis.
---
Peter Fonagy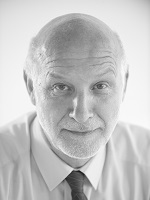 Peter Fonagy is a training and supervising analyst in the British Psychoanalytical Society, as well as Professor of Contemporary Psychoanalysis and Developmental Science at University College London (UCL), Head of the Research Department of Clinical, Educational and Health Psychology at UCL, and CEO of the Anna Freud National Centre for Children and Families. Since 2013 he has been a National Clinical Advisor to the Department of Health and NHS on the Children and Young People's Improving Access to Psychological Therapies programme.
---
Stephen Grosz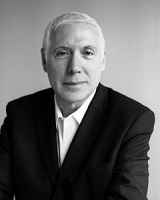 In 2013, Stephen Grosz published his first book, The Examined Life, a collection of psychoanalytic insights gathered over twenty-five years of clinical work. The book was met with acclaim on both sides of the Atlantic. Writing in the New York Times, Michiko Kakutani said, 'The Examined Life … shares the best literary qualities of Freud's most persuasive work. It is … an insightful and beautifully written book … a series of slim, piercing chapters that read like a combination of Chekhov and Oliver Sacks.' 
---
Daniel Pick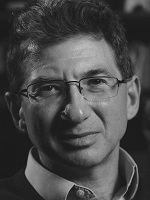 Daniel Pick is a psychoanalyst in the British Psychoanalytical Society and a professor of history at the University of London. Alongside his clinical practice, he teaches and conducts research in Birkbeck's Department of History, Classics and Archaeology, collaborating with colleagues in several other departments. He has lectured widely in the UK and abroad.