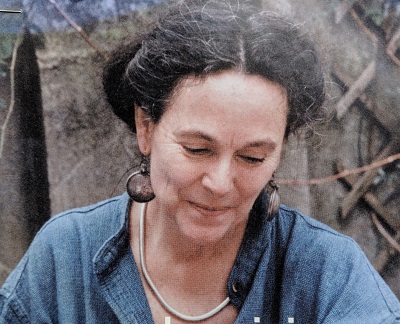 Margot Waddell is a Fellow of the British Psychoanalytical Society and Visiting Lecturer at the Tavistock Clinic. She works in private clinical practice and previously worked for many years in the NHS, as a Child and Adolescent Psychotherapist in the Tavistock Clinic's Adolescent Department. In addition to publishing many papers and books, she has taught extensively in the UK and around the world, and remains strongly committed to this element of her work. For the last twenty years she has also edited, and latterly co-edited, the Tavistock Clinic Series (recently acquired by Routledge). As Series Editor she has worked on all fifty Tavistock publications to date, a collection that represents a rich diversity of psychoanalytic and psychotherapeutic subjects springing from the Clinic's range of NHS practices.
English Literature has informed Waddell's psychoanalytic thinking and writing throughout her career. She studied Classics and English at Cambridge, before completing a PhD on the novels of George Eliot in the context of contemporary nineteenth-century psychological, philosophical and scientific thinking. While still working on her PhD, a new-found curiosity in psychoanalysis led her to enrol on the Tavistock Child Psychotherapy training, where she was inspired by the work of Esther Bick, Melanie Klein, Martha Harris and latterly, Donald Meltzer. Soon after qualification she became a staff member, and continued to teach and supervise at the Tavistock during her subsequent analytic training at the Institute of Psychoanalysis (IoPA). Supervised by Michael Feldman and Hanna Segal, she completed the IoPA training in 1995 and thereafter served on a number of Committees, most recently on the Board as Chair of Publications.
From her earliest papers, Waddell has written from an interdisciplinary position, and in all her writing literary threads are interwoven with clinical understanding and experience, particularly in relation to the work of Klein, Bion, George Eliot and other nineteenth-century novelists. This broad-ranging approach is especially evident in her influential book, Inside Lives (2002), where she delineates the development of the personality from infancy to old age, tracing a path through our often conflicted and confusing inner lives: what Eliot called 'the unmapped country within'. The connections between psychoanalytic and literary representations of the mind are also apparent in her forthcoming book, On Adolescence: Inside Stories (in press), which focuses on the emotionally turbulent developmental period between childhood and adulthood, one of her major interests throughout her clinical and writing career.
Numerous psychoanalytic thinkers have made a mark on Waddell's thought and writing, including Sigmund Freud, Melanie Klein and Wilfred Bion. Since the beginning of her analytic career she has felt a strong affinity with Bion's theoretical and clinical ideas. For example, she has been influenced by the distinction he drew between authentic intellectual or emotional engagement, and a more superficial accumulation of knowledge. She has long considered Bion's alertness to this difference – between genuine exploration of one's internal world, and mere surface-level intellectualisation – a valuable underpinning to both theory and clinical technique.
Eleanor Sawbridge Burton, 2018
Key publications
2018 Waddell, M. On Adolescence: Inside Stories. London: Routledge.
2013 Waddell, M. Reflections on "Meaning" and "Meaninglessness" in Post-Kleinian Thought. In Bell, D. and Novakovic, A. (eds.) Living on the Border: Psychotic Processes in the Individual, the Couple, and the Group. London: Karnac.
2013 Waddell, M. Meaning and Form: The Containing Function of Art. In Levine, H. and Brown, L. (eds.) Growth and Turbulence in the Container/Contained: Bion's Continuing Legacy. Abingdon: Routledge.
2006 Waddell, M. Narcissism – an Adolescent Disorder? Journal of Child Psychotherapy, 32(1):21-34.
2005 Waddell, M. Understanding 12 -14 Year Olds. London: Jessica Kingsley.
2003 Waddell, M. The Vale of Soul-Making. In Canham, H. and Satyamurti, C. (eds.) Acquainted with the Night: Psychoanalysis and the Imagination. London: Karnac.
2002 Waddell, M. Inside Lives: Psychoanalysis and the Growth of the Personality. (2nd extended ed.) London: Karnac. (First published 1998).
2002 Waddell, M. The Scapegoat. In Anderson, R. and Dartington, A. (eds.). Facing it Out: Clinical Perspectives on Adolescent Disturbance. London: Karnac.
Click here for Waddell's publications on Pep-Web.
Margot Waddell lectures on our online Introductory Lectures course.