PEP-Web (Psychoanalytic Electronic Publishing Web) is a subscription-based online collection of current and past psychoanalytic journals and papers. PEP was formed in 1996 by the American Psychoanalytic Association (APSAA) and the Institute of Psychoanalysis (IoPA), its mission to further the scholarship, research and outreach of psychoanalytic literature.
PEP-Web holds all the major psychoanalytic journals, including: The International Journal of Psycho-Analysis, The International Review of Psycho-Analysis, The Journal of the American Psychoanalytic Association, The Psychoanalytic Quarterly, The Psychoanalytic Study of the Child, and Contemporary Psychoanalysis. PEP-Web has the full text of over 44,000 articles and 54 classic books, covering well over 100 years of psychoanalytic scholarship. Subscribers can also access the Standard Edition of the Complete Psychological Works of Sigmund Freud (1886-1939). PEP-Web now also has a collection of videos about psychoanalysis, including several produced by the Institute of Psychoanalysis, with full transcriptions accompanying each video.
PEP was originally produced in CD format, but in 2002 became PEP-Web, an online resource (www.pep-web.org). At that point five major universities took out subscriptions, and now more than forty universities and over 4,500 individual members around the world subscribe to PEP-Web. In 1999 PEP became a public charity, and in 2006 a new online interface was developed to honour Freud's 150th birthday. This interface allows anyone, anywhere in the world, to search the collection. Full access to the archive requires a PEP subscription, which can be purchased by individuals, groups or institutions.
Click here to find out more about subscribing to PEP-Web.
UK Directors of PEP-Web
Peter Fonagy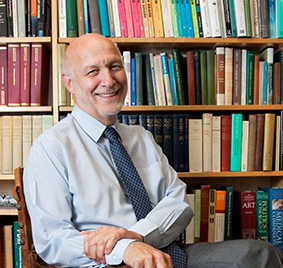 Professor Peter Fonagy PhD, FMedSci, FBA, OBE, is Freud Memorial Professor of Psychoanalysis and Head of the Division of Psychology and Language Sciences at University College London; Chief Executive of the Anna Freud Centre, London; and Consultant to the Child and Family Programme at the Menninger Department of Psychiatry and Behavioural Sciences at Baylor College of Medicine.
He is a Senior Investigator for the National Institute of Health Research and holds a visiting professorship at Harvard University. He is a clinical psychologist, and a training and supervising analyst in the BPAS. He is also National Clinical Lead of the NHS Children and Young People's Improving Access to Psychological Therapies (IAPT) and Director of the UCLPartners Integrated Mental Health and Wellbeing Programme.
Professor Fonagy's clinical interests centre on borderline psychopathology, violence, and early attachment relationships. His work attempts to integrate empirical research with psychoanalytic theory. A major focus of his research has been an innovative dynamic therapeutic approach, called Mentalization-Based Treatment, which was developed in collaboration with clinical sites in the UK and US. Professor Fonagy is also engaged in major collaborative programs exploring developmental psychopathology from an attachment–mentalization perspective. Another thread of his work involves UK research collaborations studying the effectiveness of psychosocial treatments. He has published over four hundred papers, and has written or edited seventeen books.
Nasir Ilahi​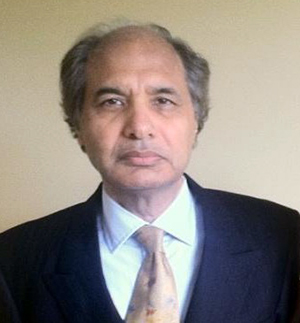 Nasir Ilahi is a Fellow of the British Psychoanalytical Society and formerly a member of the Institute of Psychoanalysis' Board, as well as its Finance Committee. He was educated at Magdalene College, Cambridge, where he studied law.
He also has an MBA from Columbia University and, before training as a psychoanalyst, worked in investment banking. He has been living in the USA for the last twenty years, and has the distinction of being an Honorary Member of the New York Psychoanalytic Society and a Training and Supervising Analyst of the American Psychoanalytic Association.
He works as a psychoanalyst in New York City, and is well-known and appreciated for teaching and supervising "object relations approaches", based on his experience of training in the British Society.
Liz Allison
Liz Allison is the Director of the Psychoanalysis Unit at University College London. She is a psychoanalyst and Member of the British Psychoanalytical Society. She supervises students on both the Psychoanalysis Unit's Doctoral Programme and the MSc in Theoretical Psychoanalysis. She has taught on various UCL Masters courses, including the MSc in Theoretical Psychoanalysis, the MSc in Psychoanalytic Developmental Psychology and the MA in Gender, Society and Representation. She is a member of the Editorial Board of Routledge's New Library of Psychoanalysis and an Associate Member of the Editorial Board of the International Journal of Psychoanalysis. With Peter Fonagy and Mary Hepworth she is Editor of Karnac's Developments in Psychoanalysis book series. She is currently serving as External Examiner for Westminster Pastoral Foundation's Masters courses (accredited by the University of Roehampton).
With colleagues she co-authored the second edition of What Works for Whom?  A Critical Review of Treatments for Children and Adolescents (New York: Guilford, 2014).  Before her clinical training she was the Unit's Publications Editor. She received her doctorate in English Literature from Oxford University, and she maintains an interest in fostering mutually productive dialogue between psychoanalysis and the humanities.
UK CEO
David Tuckett
Professor David Tuckett is a founding director of PEP and joint managing director, with responsibility for online development. He has over thirty years of experience in academic publishing and nearly twenty years' experience with PEP. He helped to select and contract materials for the first PEP archive, and to design the search results interface and digitization process. Professor Tuckett was also the founding editor of the New Library of Psychoanalysis. In addition to his work for PEP he pursues a career as a psychoanalyst and academic – he was a 2006 Leverhulme Research Fellow, is the Director of the Institute New Economic Thinking's Emotional Finance project at UCL, and has been a training and supervising analyst in the BPAS since 1987.
A former President of the European Psychoanalytic Federation, Professor Tuckett was also Chair of the European Psychoanalytic Federation Working Party on Comparative Clinical Methods and a member of the Board of the International Psychoanalytic Association. He has written numerous scholarly articles, including a prize-winning paper on psychoanalytic training (click here) and several books, including his critically acclaimed, Minding the Markets: An Emotional Finance View of Financial Instability (2011).