Biennial film festival featuring screenings of European films on the theme of Interiors/Exteriors, followed by discussions with filmmakers, critics and psychoanalysts.

The Ninth European Psychoanalytic Film Festival (epff9) will take place from 2 - 5th November 2017
at The Royal Society of Medicine and BAFTA, London

Director: Andrea Sabbadini
The Festival will include screenings of European films and discussions on the theme of Interiors/Exteriors
A Festival party will take place on 4th November at the British Film Insitute (BFI)

Provisional Programme:
Thursday, 2th November at the Royal Society of Medicine
Registration and reception, followed by a welcome address by Cathy Bronstein, President of the British Psychoanalytical Society; an introduction to the Festival by its Director, Andrea Sabbadini; and a programme of short films.

Friday 3rd - Sunday 5th November at BAFTA
Two Panels: Interior/Exterior: Psychoanalytic, cinematic, and architectural perspectives with Michael Brearley, Peter Evans and Jane Rendell; and Landscapes with Lesley Caldwell and Erica Carter.
A dialogue on Architecture and Film between Cheryl Moskowitz and Claudia Fuortes
Ten feature films, each followed by a panel discussion with the film director and a psychoanalyst. Please click on the image or film titles below to view trailers.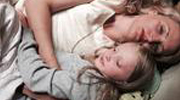 The Girl, the Mother and the Demons (Suzanne Osten 2015, Sweden)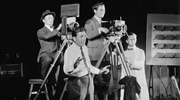 Fritz Lang (Gordian Maugg 2016, Germany)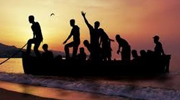 Fuocoammare (Gianfranco Rosi 2016, Italy)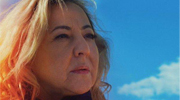 The Open Door (Marina Sereseski 2016, Spain)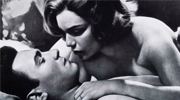 Room at the Top (Jack Clayton 1959, Great Britain)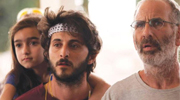 A Week and a Day (Asaph Polansky 2016, Israel)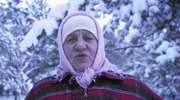 The Documentarian (Ivares Zviedris and Inese Klava 2012, Latvia)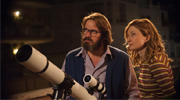 Perfect Strangers (Paolo Genovese 2016, Italy)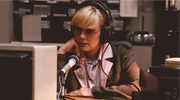 Chuck Norris vs Communism (Ilinca Calugareanu 2015, Romania)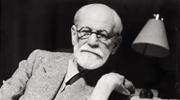 Sigmund Freud. The origins of psychoanalysis and its relevance to modern times (Alessandra Balloni 2016, Italy)
Film festival official party in the Blue Room of the British Film Institute (BFI)
A programme of 'short' films
A presentation on The Russian Psychoanalytic Film Festival by Igor Kadyrov
Lecture by Prof. Catherine Portuges on From Shoah to Son of Saul: an Intergenerational Dialogue.
A final Plenary Session with Ian Christie and Andrea Sabbadini
Locations:
Royal Society of Medicine, 1 Wimpole Street, London W1G 0AE
BAFTA, 195 Piccadilly, London, W1J 9LN
BFI, Belvedere Rd, South Bank, London SE1 8XT
November 2nd, 2017 6:00 PM through November 5th, 2017 3:00 PM
| | |
| --- | --- |
| Early Bird Tickets (Before 10th Sept) | |
| Full festival fee | £ 295.00 |
| Student full festival ticket | £ 150.00 |
| One day ticket - Friday 3rd Nov | £ 170.00 |
| Student one day ticket - Friday 3rd Nov | £ 90.00 |
| One day ticket - Saturday 4th Nov | £ 170.00 |
| Student one day ticket - Saturday 4th Nov | £ 90.00 |
| Festival Party Ticket | £ 60.00 |