This event has been postponed until further notice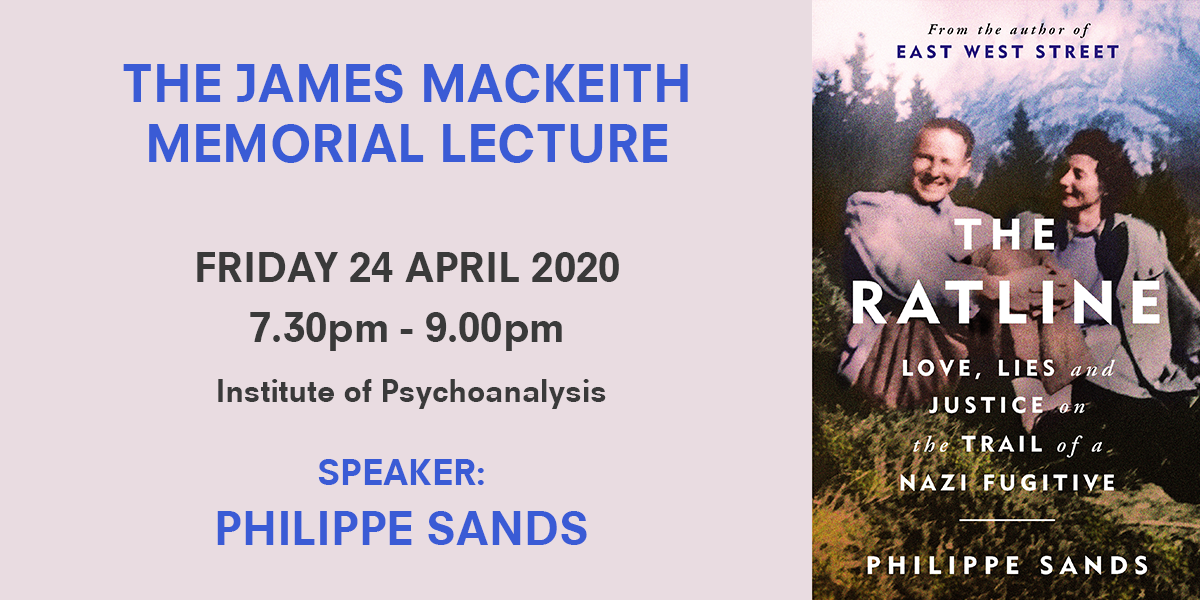 Love, Lies, Justice and Memory: Thinking about The Ratline

Speaker: Philippe Sands
Chair: David Bell
Philippe Sands, QC is Professor of Law at University College London and a practising barrister at Matrix Chambers. He frequently appears before international courts, including the International Criminal Court and the World Court in The Hague, and has been involved in many of the most important cases of recent years, including Pinochet, Congo, Yugoslavia, Rwanda, Iraq and Guantanamo.
He is the author of lawless world (on the illegality of the Iraq war), torture team (on the embrace of torture by the Bush Administration) and the sunday times bestselling east west street. He is a frequent contributor to the financial times, guardian, new york review of books and vanity fair, makes regular appearances on radio and television, and serves on the boards of English PEN and the Hay Festival.

In THE RATLINE Philippe Sands offers a unique account of the daily life of a Nazi fugitive, the love between Wächter and his wife Charlotte, who continued to write regularly to each other while he was on the run, and a fascinating insight into life in the Vatican and among American and Soviet spies active in Rome at the start of the Cold War. Using modern medical expertise, the door is unlocked to a mystery that continues to haunt Wächter's youngest child - what was Wächter doing while in hiding, and what exactly caused his death?

JAMES MACKEITH, OBE, who died in 2007, was an outstanding Forensic Psychiatrist who dedicated himself to Human Rights issues and to the collaboration between his field and psychoanalysis.
---
Due to the ongoing developments in the coronavirus outbreak, the Institute of Psychoanalysis would like to request that delegates and speakers attending an event being organised by the Institute, follow the guidance https://www.gov.uk/guidance/coronavirus-covid-19-information-for-the-public and specifically https://www.gov.uk/government/publications/covid-19-specified-countries-and-areas about travel from affected areas.
Please check our website for updates on our events in the light of this outbreak.
If delegates need to cancel any bookings for these reasons, they will receive a full refund of their registration fee upon providing proof of residence, employment or travel plans. Speakers will be reimbursed for any expenses they have incurred. Please contact outreach@iopa.org.uk if this applies to you or if you have any concerns.
April 24th, 2020 7:30 PM to 9:00 PM
Institute of Psychoanalysis
Byron House, 112A Shirland Road
London
W9 2BT
United Kingdom
| | |
| --- | --- |
| Full price | £ 20.00 |
| Concession | £ 15.00 |